Property 21 from 48

Next property

Previous property

Back to the overview
Tejina de Isora: Finca with 3 separate residential units, heated pool with views of La Gomera
Property ID: 573
Address:
38685 Tejina de Isora
Santa Cruz de Tenerife
Type of house:
Country house
Commission Rate:
No provision
Suitable as holiday home:
yes
Surroundings:
Shopping facilities, Quiet area, Close to the beach
Number of parking spaces:
4 x Outside parking space
Furnished:
Partly furnished
Quality of fittings:
Regular
Year of construction:
1999
Property description:
Finca with 3 separate residential units, heated pool with views of La Gomera

Let yourself be fascinated by this special object, ask for a viewing!

This investment property is located in a wonderful, secluded location in nature! Three individual houses are spread across the site. On a plot of approx. 4.9000m² there is enough privacy for every guest.
This property is a top investment as a holiday complex.
Furnishings:
The main house has a living space of approx. 70m² and is distributed over 2 floors. Below the living room with separate kitchen and bathroom and up the stairs the two bedrooms, which have an attached terrace with a view into the distance, offer you an impressive atmosphere.
The second house with approx. 50m² of living space has a living area with a modern open kitchen, a bedroom with bathroom.
The spacious barbecue area with covered veranda invites you to spend cozy hours. From here you can get to the community pool and the jacuzzi of the complex.
At the entrance is the first house, in need of reform, with a living area, a bedroom and a small bathroom.
The whole complex includes a heated pool with a sun terrace. The quiet location of the property is the ideal place for a relaxing life and vacation.
Location:
Tejina de Isora at approx. 650 m / above sea level. The place is located between the gorges (Barrancos) Tejina and La Ermita at about 650 meters above sea level at the foot of the natural monument Montaña Tejina.
Tejina de Isora is surrounded by agricultural land and visitors have the privilege of marveling at a unique environment thanks to this connection with agriculture.
It is not far by car to the tourist Costa Adeje and the tourist centers of Las Américas and Los Cristianos. A wide range of activities and shopping opportunities await you there.
Miscellaneous:
The main house is registered, the two side houses still require an addendum in the land register. Can be documented together with the purchase.
Remarks:
The information provided by us is based on information provided by the seller or the seller. For the correctness and completeness of the information, no responsibility or liability can be accepted. An intermediate sale and mistakes are reserved.
General business conditions:
We refer to our terms and conditions. Through further use our services do you explain your knowledge and consent.
ON REQUEST we recommend financing experts from renowned houses such Bausparkasse Mainz, Deutsche Vermögensberatung and others.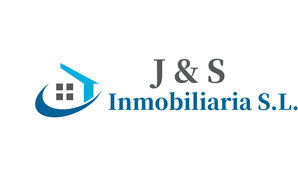 J&S Gestión Inmobiliaria SLU
Phone:
+34 822 61 26 71
Mobile phone:
+34 645 90 19 55

Back to the overview