Property 5 from 48

Next property

Previous property

Back to the overview
Los Roques : First occupancy in the terraced house in Los Roques
Property ID: 525
Address:
38629. Los Roques
Commission Rate:
No provision
Surroundings:
Shopping center, Shopping facilities, Dock, Quiet area, Residential area
Number of parking spaces:
1 x Garage
Quality of fittings:
Regular
Construction phase:
House complete
Floor covering:
Tiles, Parquet flooring
Property description:
First occupancy of a terraced house in Los Roques - San Miguel de Abona
Furnishings:
Just completed townhouse, one of 5 townhouses in the municipality of San Miguel de Abona, El Roque.
Built with high quality materials and with attention to detail. Each townhouse consists of 4 levels, 3 bedrooms, 2 bathrooms, a guest toilet, an open kitchen (NOT included in the price), a large terrace, a laundry room or a storage room depending on the use, with panoramic views of the sea and mountains.
The garage has space for 2 cars with an automatic gate + another parking space in the covered entrance.
A model house is ready for viewing.
Location:
Los Roque - San Miguel de Abona: is a perfect quiet place to live and rest. Another larger city with all necessary infrastructures such as supermarkets, schools, etc. is a 5-minute drive away.
Remarks:
The information provided by us is based on information provided by the seller or the seller. For the correctness and completeness of the information, no responsibility or liability can be accepted. An intermediate sale and mistakes are reserved.
General business conditions:
We refer to our terms and conditions. Through further use our services do you explain your knowledge and consent.
ON REQUEST we recommend financing experts from renowned houses such Bausparkasse Mainz, Deutsche Vermögensberatung and others.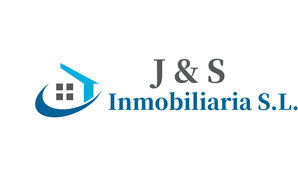 J&S Gestión Inmobiliaria SLU
Phone:
+34 822 61 26 71
Mobile phone:
+34 645 90 19 55

Back to the overview