Property 16 from 48

Next property

Previous property

Back to the overview
Puerto de Santiago: Spectacular villa in Puerto de Santiago with unbeatable Atlantic views
Property ID: 454
Address:
38683 Puerto de Santiago
Santa Cruz de Tenerife
Commission Rate:
No provision
Kitchen:
Fitted kitchen, Open
Bathroom:
Shower, Bathtub, Window
Suitable as holiday home:
yes
Surroundings:
Pharmacy, Shopping center, Gym, Dock, Quiet area, Close to the beach
Number of parking spaces:
1 x Garage
Quality of fittings:
Luxury
Construction phase:
House complete
Heating:
Completely air-conditioned
Property description:
Magnificent villa in the picturesque area of ​​Puerto de Santiago with a breathtaking view of the Atlantic.

A great property to linger and live in - it is our pleasure to present it to you!
Furnishings:
This property offers on approx. 273m² of living space and approx. 557m² of land area 3 bedrooms and 3 bathrooms, as well as an open kitchen, which is equipped with state-of-the-art appliances and counter. It offers a heated pool, a terrace that invites you to relax, as well as a garden with tropical plants and a barbecue area.
The incomparable view of the Atlantic is guaranteed both on the terrace and from the living area.

The villa is on two levels:
On the lower floor there is an open living room with kitchen and bar, 2 bedrooms and 2 bathrooms. On the upper floor there is 1 living area with an impressive view of the sea, the master bedroom with bathroom en suite and a walk-in closet.

Of course the villa has a private garage.
Location:
Puerto de Santiago belongs to the municipality of Santiago del Teide.
The place is located on the west coast of the Canary Island of Tenerife directly on the Atlantic Ocean, about 10 kilometers south of the main town and about eight kilometers north of Playa San Juan.

Formerly small and tranquil, the former fishing village on the west coast of Tenerife has long since grown together with its neighboring towns of Acantilados de los Gigantes and La Arena and offers everything your heart desires.

You will find plenty of sun, a warm black sand beach and azure blue water until you drop on the gently sloping Playa de la Arena. Tiny Playa Chica is rather cozy and really wild at Piscina natural de Puerto Santiago, the natural swimming pool embedded in the rocks, which is literally overrun by the waves of the Atlantic at high tide.

After sunset, in addition to nice restaurants at reasonable prices, there are also a number of small bars that create a good mood and there is no lack of excursions here.
Remarks:
The information provided by us is based on information provided by the seller or the seller. For the correctness and completeness of the information, no responsibility or liability can be accepted. An intermediate sale and mistakes are reserved.
General business conditions:
We refer to our terms and conditions. Through further use our services do you explain your knowledge and consent.
ON REQUEST we recommend financing experts from renowned houses such Bausparkasse Mainz, Deutsche Vermögensberatung and others.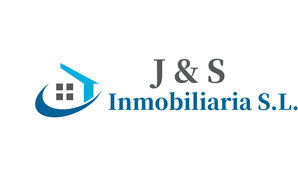 J&S Gestión Inmobiliaria SLU
Phone:
+34 822 61 26 71
Mobile phone:
+34 645 90 19 55

Back to the overview